For happier, more sociable dogs
At the Pet Hotel Gaia we provide canine training services, because we believe that a socialized and balanced dog is much happier, as are their owners.
Therefore, the earlier the socialization is accomplished, the greater the relationship of affection and respect that is created, and the more quality time owners can spend with their dogs.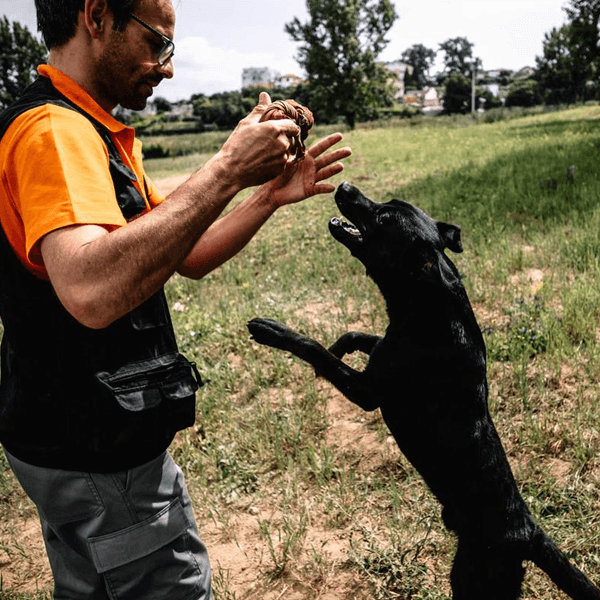 To help you at this stage, we have prepared two types of training:
Socialization and basic obedience training;
Individualized Training.
Socialization and Basic Obedience Training
It is necessary for a healthy coexistence with other animals and people, in the most diverse situations.
Besides the all-important socialization, in this type of training we focus a lot on the owner-animal bond.
Individualized Training
A specific plan is drawn up based on an evaluation of the situation, which can be carried out at our facilities, at home, or outdoors, depending on the need.